Dazy - OUTOFBODY CS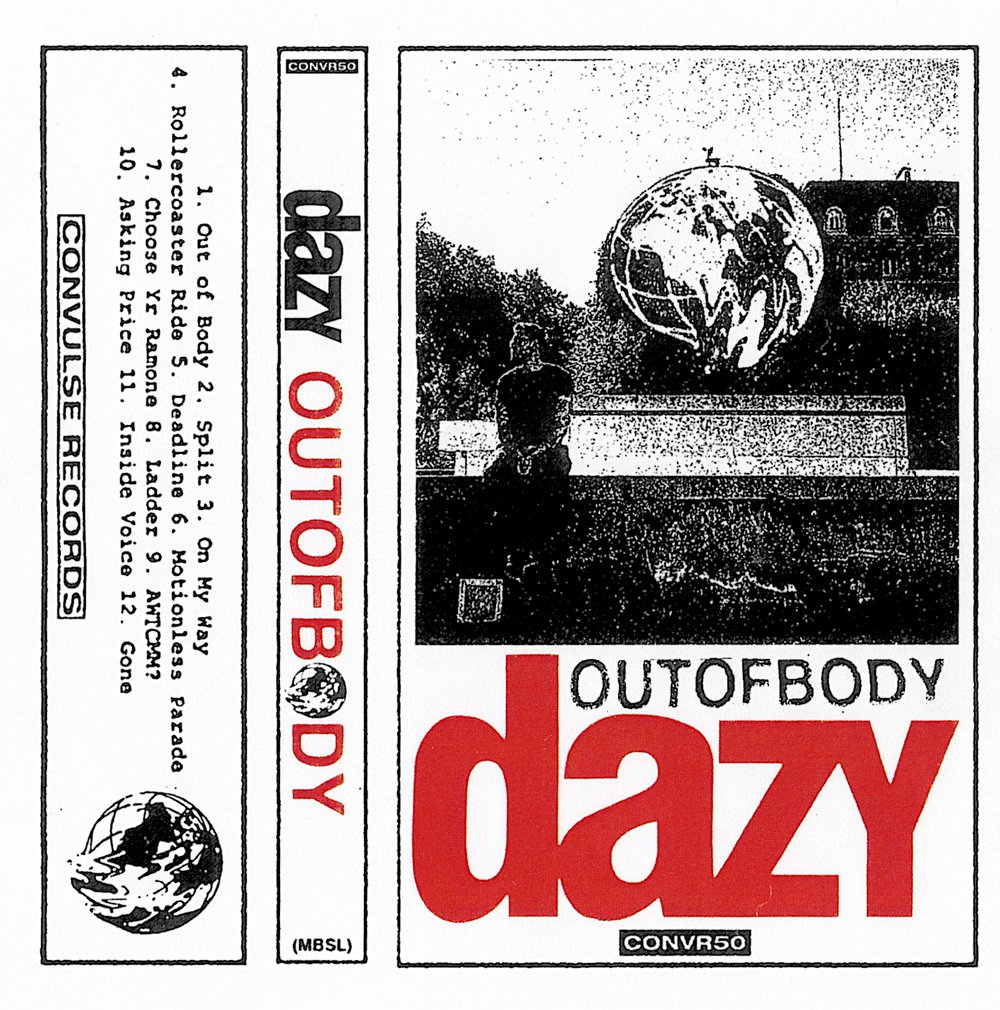 PREORDER - OUTOFBODY comes out 10/28, and tapes should ship then.
CONVR50 is the cassette edition of Dazy's OUTOFBODY LP. Those that paid attention to Richmond's Dazy already know that the band offers exceptional fuzzed out pop rock. OUTOFBODY picks up right where the singles and the collaboration with Militarie Gun left off. Fans of Teenage Fanclub and the Jesus and Mary Chain with drum machines will rejoice. 12" copies of the record are available from Lame-O Records.
First run limited to 150 copies.
Tracklisting:
1. Out of Body
2. Split
3. On My Way
4. Rollercoaster Ride
5. Deadline
6. Motionless Parade
7. Choose Yr Ramone
8. Ladder
9. AWTCMM?
10. Asking Price
11. Inside Voice
12. Gone